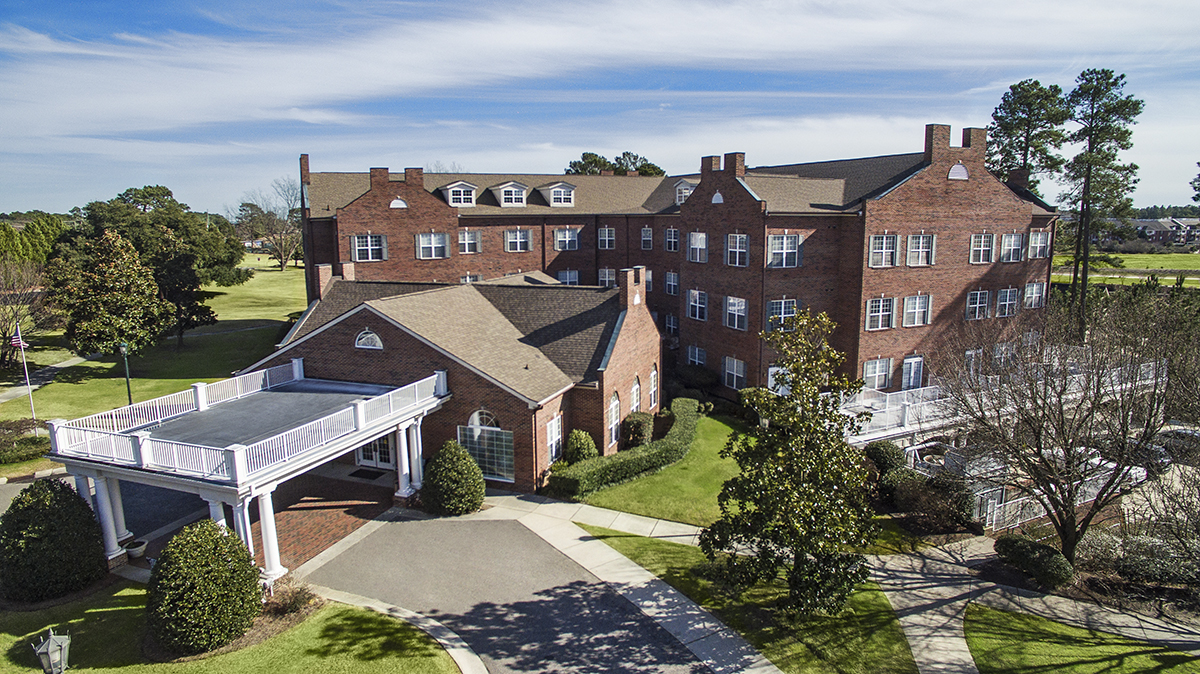 01 Aug

Is Assisted Living The Right Choice For Your Loved Ones?

Many people as they age try to stay in their current living situation for as long as possible. It's only natural—they feel comfortable and it can be scary to move some place new and unfamiliar. In an effort to keep the peace, caregivers often strive to follow their loved ones' wishes, even if it causes undue stress on themselves and may not be the best option for the senior's well-being.

Depending on the circumstances, both aging in place at home and moving into a senior living apartment both have their advantages. Here's a look at the benefits of assisted living communities like The Carolina Inn in Fayetteville, North Carolina.

Physical And Mental Stimulation
When living at home, it's easy to fall into bad habits, like watching hours of TV or being unmotivated to exercise. An assisted living community, however, offers residents numerous opportunities to become engaged in activities every day. At The Carolina Inn, for example, Life Enrichment programs allow all residents to participate in physically stimulating and mentally challenging activities as much as they are able and willing. These may include daily exercise routines, fun and games, celebrations such as wine and cheese happy hours, and church services. Many of these activities can take place within each senior living apartment while others such as indoor and outdoor walks get residents out and about.

Socialization And Companionship
While stimulating the mind and strengthening the body are beneficial for a senior's well-being, perhaps even more vital is staying connected. Today, socialization often comes in the form of one-to-one interaction versus group events. In response to today's health and safety concerns, The Carolina Inn has discovered new and fun ways to bring Life Enrichment programs directly to its assisted living residents—from a mobile book cart to passing out trivia packets to each senior living apartment, from live music piped into the rooms to intercom dollar bingo and Name That Tune. Of course, caregivers are available 24 hours and have earned a reputation for treating everyone like family.

Support With Everyday Tasks
Residents in an assisted living community receive care personalized to their specific needs. Caregivers have the experience to recognize how much…or how little…support someone requires and are trained to provide just the right amount of assistance. At The Carolina Inn, a customized program is created for each resident to encourage independence and help them maintain their dignity. An interdisciplinary team develops and oversees all care plans, addressing current and future demands so loved ones can live their fullest lives today, tomorrow and for years to come.

Nutrition And Healthy Eating
Proper nourishment helps seniors thrive and enhances their quality of life. But it can be difficult to prepare nutritious meals on a daily basis when someone is cooking at home and has limited access to healthy ingredients or recipes. An assisted living community makes it much easier to follow a healthy routine. At The Carolina Inn, for example, three meals a day are included plus an all-day dining menu loaded with soups, salads, sandwiches, fruits, and desserts is available.
Room service can be delivered to each senior living apartment.

Security And Peace Of Mind
Unless they live with you, you can't be with your elderly loved ones all the time. And you don't know what's happening when you're not there. When you choose to move them into a senior living apartment, on the other hand, you know they are being cared for 24/7. Living at The Carolina Inn comes with 24-hour security plus an emergency response system so you can feel more at ease, knowing your loved one is in a caring assisted living environment.

The Carolina Inn
Located in the Village Green neighborhood the heart of Fayetteville, North Carolina, The Carolina Inn is a boutique assisted living community offering a selection of senior living apartments in a resort-style ambiance. It is the only property to provide the charm and service of a boutique hotel, all the comforts of home, and round-the-clock care with the highest licensed nursing-to-resident ratio in the area.