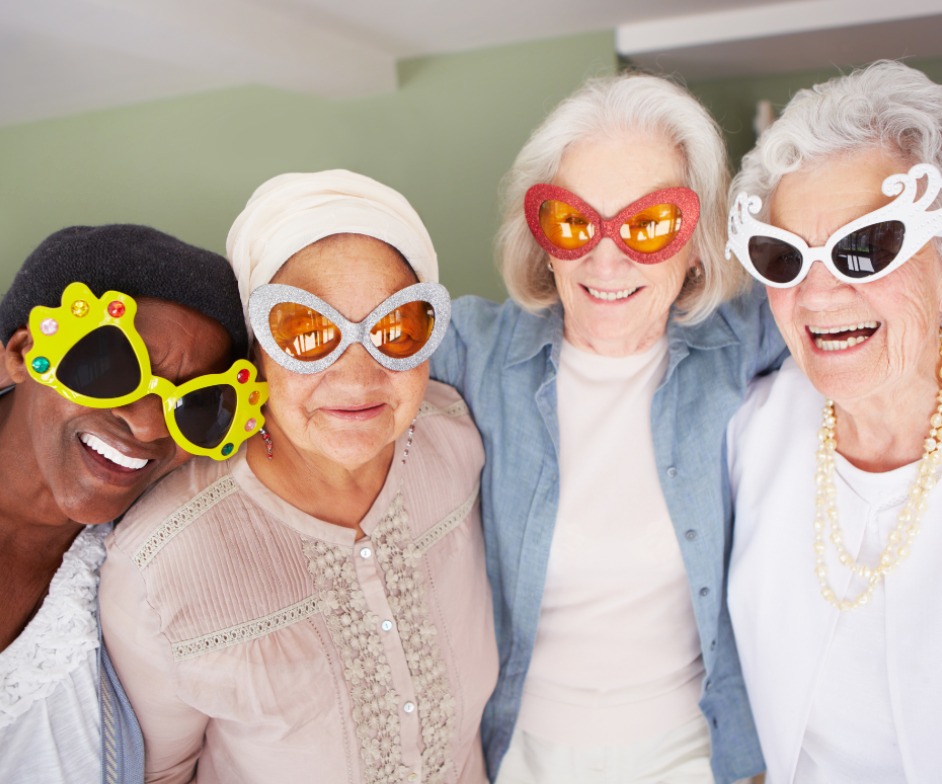 24 Oct

Three Reasons To Choose Village Green Retirement Living

According to the 2020 census, 12 percent of the residents in Fayetteville, North Carolina were age 65 or older. Some continue to live on their own and age at home. Others have chosen to move to a place with other people their age where they can enjoy an environment filled with social activities, maintenance-free housing, and care as needed. Two of Fayetteville's popular senior living communities are The Carolina Highlands Independent Living and The Carolina Inn Assisted Living—both located within the Village Green neighborhood. What exactly makes the Village Green retirement lifestyle so appealing to local seniors as well as those from the Sandhills area and Moore County?

An Oasis Within Fayetteville
Adjacent to Fort Liberty, one of the largest military installations in the world, Fayetteville is an All-American city rich in history and military tradition. Today, its vibrant downtown offers residents a charming shopping district, restaurants with international cuisine, cultural venues, festivals, and special events. Countless entertainment opportunities abound throughout the city, including the Cape Fear Botanical Garden and minor league baseball with the Fayetteville Woodpeckers.

On Fayetteville's southwest side is Village Green. With mature trees, a rolling landscape and water features, the gated 100-acre neighborhood is an oasis from the hustle and bustle of the city. It's peaceful setting and variety of housing styles makes it a favorite of young and old alike. Everything from dining and shopping to day spas and health services is conveniently located nearby, as well.

And Intergenerational Neighborhood Offering A Continuum Of Care
As an integral part of the Village Green neighborhood, The Carolina Highlands and The Carolina Inn offer a range of living options for seniors. Beyond independent living and assisted living in these two properties, skilled nursing and rehabilitation services are available at Village Green Health and Rehabilitation. Plus, Cape Fear Valley Medical Center is less than a mile away for additional health care needs. Combined, these factors create an unprecedented Village Green retirement lifestyle for seniors.

Quality Communities
The Carolina Highlands Independent Living offers completely maintenance-free rental apartments with flexible lease options. The secure, three-story building is tailored for those 65 and over and features an array of floor plans with one to three bedrooms. Within the independent living community are landscaped gardens and well-manicured trails along with a top-notch Wellness Center. Social events, Life Enrichment activities, and educational and wellness programs are available for residents to experience. Gourmet dining is offered, too.

Along with the charm and service of a boutique hotel, The Carolina Inn Assisted Living has established an unparalleled tradition of person-centered care with the highest licensed nursing-to-resident ratio for assisted living communities in the area. Dedicated caregivers are available 24 hours to ensure consistent support and the property has 24-hour security as well. The assisted living building boasts a resort-style ambiance with concierge services, a salon and restaurant-quality dining options. Life Enrichment programs and social activities keep residents engaged and memory care support is offered for those facing memory challenges.

For more information on Village Green retirement living, visit one of the properties today. Schedule a tour at The Carolina Inn (910) 218-9801 or The Carolina Highlands (910) 501-2239.