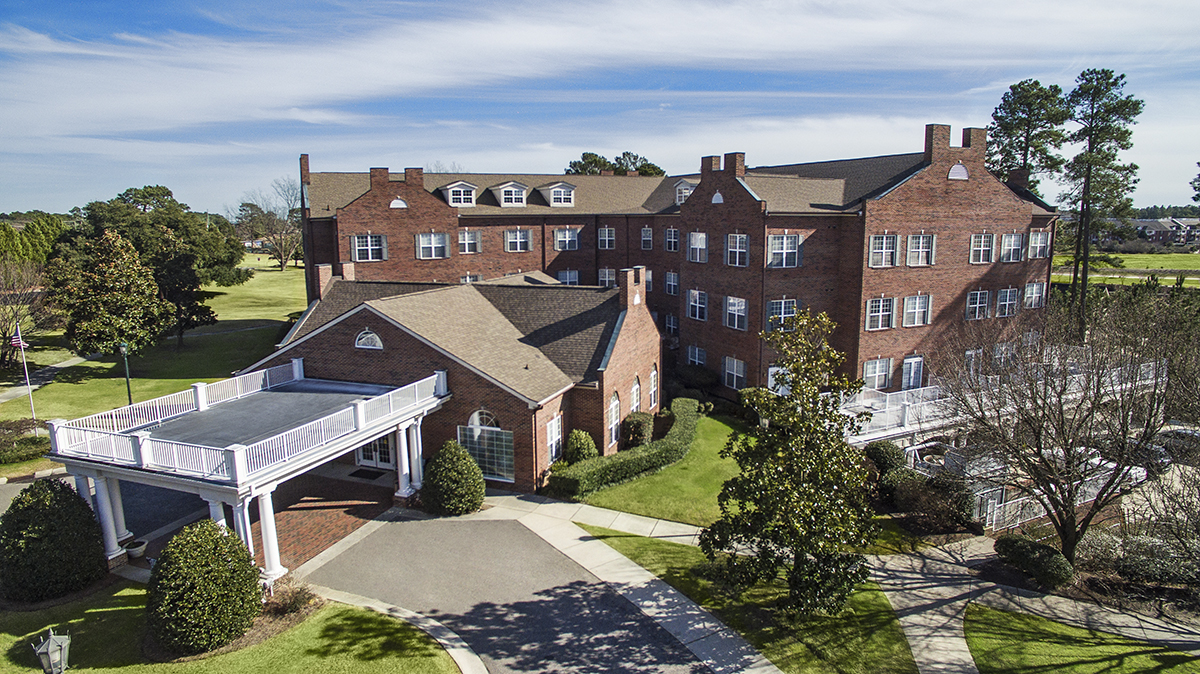 22 Oct

The Carolina Inn Reports Zero Cases Of The Flu In Two Years

(Fayetteville, North Carolina)—October marks the start of flu season, but that's no cause for concern at The Carolina Inn. Zero residents who have participated in the assisted living community's flu prevention program have been diagnosed with the disease over the past two years.

"Generally, the immune system weakens as people age, making seniors more likely to catch a bug," said John Hiles, nurse in charge at The Carolina Inn. "The flu also can make chronic medical problems worse."

According to the North Carolina Department of Health and Human Services, seniors are at a greater risk of complications from influenza, as well. These can be minor ailments such as sinus or ear infections. Or, they can be serious complications such as pneumonia; inflammation of the heart, brain or muscle tissues; extreme inflammatory response in the respiratory tract; and even organ failure in extreme cases. In fact, more than half of the state's flu-related deaths occurred in those 65 and older during the 2018-2019 season.

"Since seniors are one of the highest risk groups, it's essential for an assisted living community to have a solid plan in place to prevent infection and transmission of the disease," said Hiles.

That's why starting in early October, the staff at The Carolina Inn begins taking measures to increase infection control by stepping up daily housekeeping and disinfection of common areas. Masks are provided to reduce the spread of germs and frequent hand washing is expected.

"If a staff member is showing signs of the flu or are feeling under the weather, we urge them to stay home," said Hiles. "We also ask that family members who have been exposed to the influenza virus refrain from visiting—going as far as advertising that on our front door as a reminder."

Tamiflu is available for staff or residents who exhibit flu-like symptoms or have been exposed to the virus.

However, Hiles noted that the most important factor in preventing influenza is immunization. So every year, The Carolina Inn puts on a flu shot clinic coordinated by Maxim Healthcare Services. Both residents and staff are encouraged to attend to receive their annual vaccine.

"We have better than 95 percent resident participation," he said.

Preserving the health and well being of its residents is of the utmost importance at The Carolina Inn, which has garnered a reputation for unparalleled senior care. A testament to this, the community has the highest licensed nursing-to-resident ratio in the area.

The boutique assisted living community offers round-the-clock, person-centered senior care in a resort-style environment. Residents receive help with daily activities…as much or as little as needed. They also can participate in life enrichment activities, and social and educational events, as well as wellness programs.

The Carolina Inn is located in the heart of the Village Green neighborhood, the senior living destination in Fayetteville. Village Green offers access to a continuum of care with independent living in The Carolina Highlands, assisted living at The Carolina Inn, and skilled nursing and rehab. Both The Carolina Highlands and The Carolina Inn are operated by Village Green Real Estate and Development.

Spanning 100 acres, Village Green is an intergenerational community boasting mature tree lines, rolling hills, water vistas, and a secluded ambiance. At the same time, the neighborhood is close to doctors' offices and medical services with Cape Fear Valley Regional Hospital less than one mile away. Fort Liberty and the PX are nearby as are shopping, dining, arts and entertainment in downtown Fayetteville.

To learn more about senior assisted living at The Carolina Inn, log onto www.CarolinaInnNC.com. Or, call (910) 829-0100 to schedule a tour.