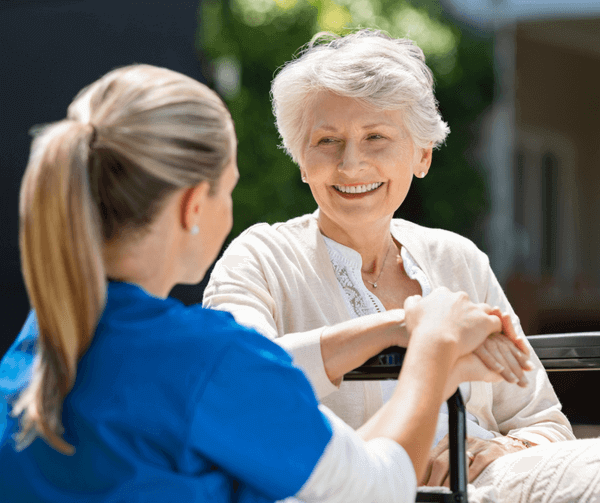 07 Jul

How to Know When Memory Support Is Needed

Occasional forgetfulness naturally occurs as we age. But when memory issues start to disrupt everyday life and activities, it may be time to look into the benefits of memory support in an assisted living environment.

What Are The Warning Signs?

Has your loved one's personality changed? Are they confused? Disoriented? Easily agitated? Even suspicious or anxious? These are all early warning signs of dementia. Additional indicators are an inability to perform problem-solving tasks like paying bills or managing finances, and struggling with vocabulary and speaking. There are 12 different kinds of dementia, including Alzheimer's Disease, and many lead to more severe illnesses that can manifest quickly. So if you notice your family member is having difficulty in these areas, it's time to start researching senior living options so they can start living safely in a caring environment and find mental stimulation as soon as possible.

The Carolina Inn, for example, provides customized care and memory support in a boutique assisted living setting with all the comforts of home. The interdisciplinary team develops and oversees care plans to address current and future demands with the goal of helping each person maximize his or her freedom. Person-centered care at The Carolina Inn looks at the individual as a whole and focuses on possibilities…not limitations, understanding that the level of memory support is fluid and may be adjusted based on a resident's changing needs.

Why Is It Important To Seek Memory Care?

While the sudden onset of memory loss is concerning, gradual losses in cognition can lead to dangerous living conditions. Forgetting small things may not be worrisome in and of itself, but as memory issues progress your family members may be putting themselves in danger. If they forget to turn off the stove after cooking, for example, they could start a fire and cause property or personal damage. They may get lost or cause an accident when driving. Their eating habits may deteriorate so they aren't receiving proper nutrition. And they may shy away from going out and miss out on essential social interactions.

If you can't be with your loved ones 24/7 and watch over them to ensure they do not harm themselves, it's OK. Assisted living communities can provide the round-the-clock care they need. The Carolina Inn, for instance, can help keep those with dementia or Alzheimer's Disease safe with 24-hour nursing oversight. In fact, The Carolina Inn offers the highest licensed nursing-to-resident ratio for assisted living communities in the area. And just as important, dedicated caregivers treat everyone like family, providing gentle memory support while treating residents with dignity, compassion and respect. Three meals a day prepared with health-conscious ingredients are included with life at The Carolina Inn, as well.

How Do I Choose A Senior Living Community?

Some senior living communities specialize in memory care. Others, like The Carolina Inn, offer memory support in an assisted living environment. The latter is often preferable for seniors who are in the early stages of dementia because they feel more independent and are surrounded by others who are still active and engaged. However, a safe and protected setting is always essential for those with memory issues while structured activities and set routines can help reduce their stress.

The Carolina Inn has 24-hour security and is located within a gated neighborhood. The assisted living community's residents also are encouraged to participate in Life Enrichment programs to keep their minds and bodies engaged. Musical experiences, in particular, are beneficial to memory support and often give those who are struggling to communicate verbally a way to express themselves. Activities like sing-a-longs, musical performances from well-known local and professional artists, Name That Tune games, and more are on the calendar weekly at The Carolina Inn.

If you've come to the conclusion that your loved ones need memory support, more than you can provide on your own, put your mind at ease by taking the first step to get them help. Click here for more information on the environment of unsurpassed care at The Carolina Inn assisted living.