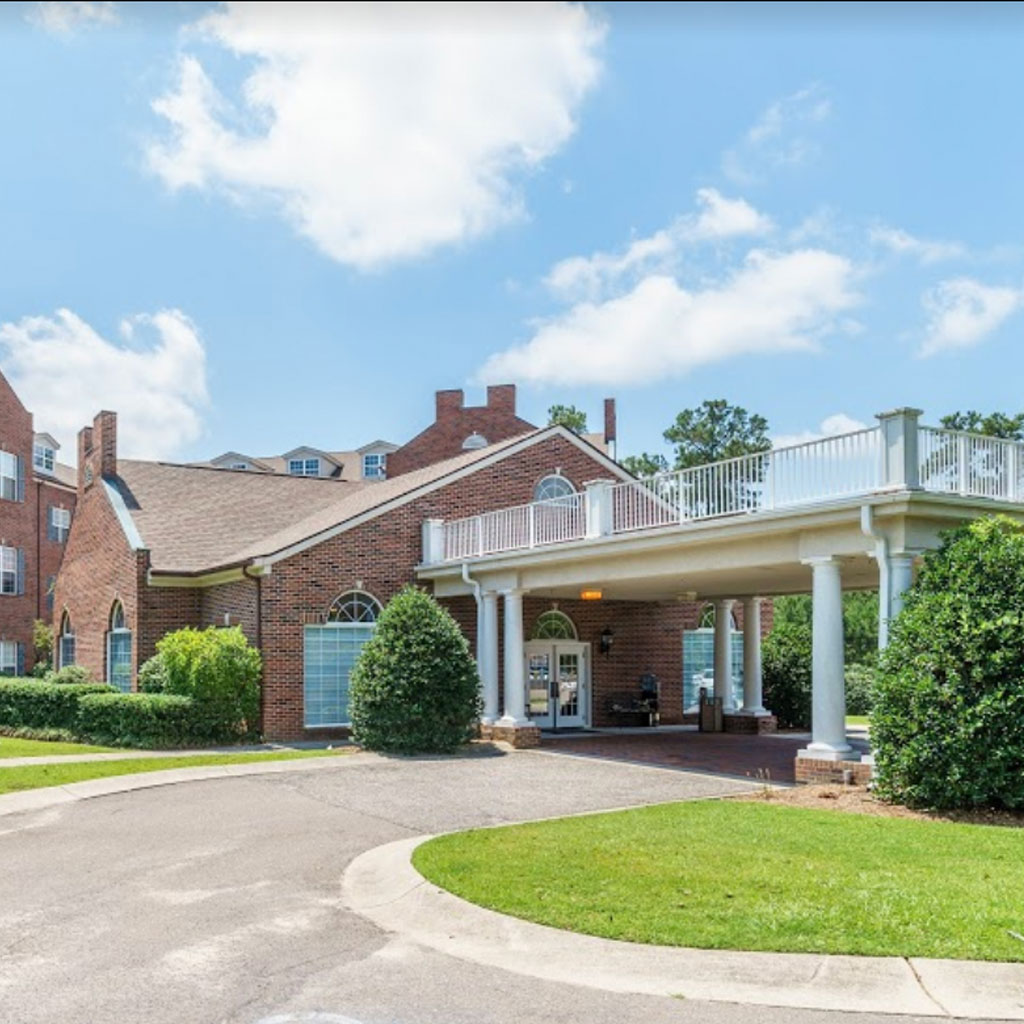 17 Feb

Financial Factors To Consider When Analyzing The Value Of Assisted Living

Tax season is here and it's an opportune time for seniors to take a closer look at their finances. Whether working with a financial planner or advisor…or their adult children…reviewing their monthly and annual expenses can guide seniors when making decisions about their living situation.

Many retirees think they can't afford to move from their current home into a senior community, even if that home no longer accommodates their lifestyle needs. If someone has reached a point where they need support with daily activities, it's often more cost-effective to move to Assisted Living. One boutique Assisted Living community in Fayetteville, North Carolina is The Carolina Inn, which offers a resort-style ambiance and round-the-clock care.

Before making the decision on where to live, seniors are advised to consider all living expenses. Monthly rent at an Assisted Living community might seem high initially; however, almost everything is included. At The Carolina Inn, for example, apartment maintenance and exterior building upkeep, housekeeping and linen services, utilities, three nutritious meals a day, Life Enrichment programs, and group activities are all included as is 24-hour person-centered care. That means residents receive assistance with daily activities such personal hygiene, dressing and mobility as needed along with first aid, and medication management and monitoring from dedicated caregivers. Everyone is equipped with an emergency response system, too.

Medicare and Medicaid may help offset senior care and living expenses. In North Carolina, Medicare, which is a medical insurance program for individuals over 65, does not cover the cost of Assisted Living because such communities are considered "residential" and not "clinical" settings. Medicare does, however, cover expenses such as prescribed medications, physician visits, medical equipment, and more.

As an assistance program that provides funding for health care and medical expenses for eligible low-income seniors, Medicaid can deliver financial support for Assisted Living residents under certain qualifying conditions. Furthermore, North Carolina's Medicaid State Plan offers a Personal Care Services (PCS) program for seniors who need assistance with activities of daily living (ADL) such as dressing, bathing, mobility, eating, and toileting. This program services individuals in Assisted Living communities as well as those in a private home environment.

North Carolina also offers several programs in addition to Medicaid to provide financial assistance for senior care. One option is the Special Assistance (SA) program. Individuals who receive Supplemental Security Income (SSI) in a licensed Assisted Living community may receive up to approximately $1,200 per month for room and board. People with dementia who live in specialized Memory Care units can receive a bit more money each month, up to $1,515.

Individuals who do not receive SSI may still qualify for SA benefits. Their monthly income must be lower than $1,133 per month (in 2022) and they must have less than $2,000 in countable assets, excluding a car, home and personal effects. Seniors can see if they qualify for SA or apply for benefits by contacting their local county Department of Social Services office.
By researching their options and understanding their financial situation, seniors can make the most educated decision about their future…which may include Assisted Living.

At The Carolina Inn, apartment floor plans are designed specifically to accommodate the needs of seniors. They feature universal design and are equipped for both comfort and safety with handicap accessible baths. They also have kitchenettes with refrigerators and many boast patios or balconies for enjoying the outdoors.

With the highest licensed nurse-to-resident ratio of Assisted Living communities in the area and nurses on each floor, The Carolina Inn has earned a reputation for unparalleled senior care. The property is located in the heart of the popular Village Green neighborhood, a gated 100-acre community boasting mature trees, rolling hills, water vistas, and a secluded setting. The Carolina Inn is less than one mile from Cape Fear Valley Medical Center and about 15 minutes from Fort Liberty and the PX.
To learn more about Assisted Living and the financial benefits of The Carolina Inn, log onto www.CarolinaInnNC.com or call (910) 501-2271 to schedule a tour.

Read original article HERE.